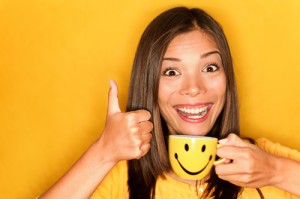 Sometimes you need a new mindset to triumph. Sometimes you need a special tool to get things done. Sometimes you need a few hacks to help you cut through the worst of whatever you're facing. While braces in general may seem like a mountain to climb, Invisalign treatment doesn't have to be so daunting. Here's how to help yourself through the experience.
1. Switch to New Trays at Bedtime
Sometimes it's the little tweaks and hacks that make all the difference in how well you respond to your Invisalign treatment. When your schedule provided by your Philadelphia orthodontist indicates that it's time to switch to your next set of trays, you may be tempted to do it at the beginning of the day. In fact, it's better to make that change at night, preferably at bedtime after your teeth have been cleaned and flossed, and you're ready to go to bed.
Switching trays at bedtime lets the new movements of your teeth begin while you're asleep, saving you from the worst of the pressure and discomfort of having new trays and allowing for a consistent seven to eight hours of wear before you remove the trays again.
2. Rely on Your Case
No one wants to carry their Invisalign case with them all the time, but here's the reality: When you're away from home, you're going to want to take your trays out at some point, and you need a safe place to put them.
Stuffing your trays in your purse, pocket, bag, or a napkin while you're eating are poor choices. The aligners could get broken, damaged, or – worse – thrown away. Then you're potentially looking at replacement trays and an interruption of your treatment. The case is slim, it's easy – just make a commitment to carrying it.
3. Set Your Phone Timer
Your mobile phone is good for plenty of things and you can add one more to the list – tracking how long Invisalign trays are out of your mouth. You don't want to remove Invisalign for more than four hours a day, ideally far less time than that.
When you're having a meal, it can be easy to lose track of time and forget to put your trays back in. You may be lingering with friends or family or just be distracted. If you set a 30-minute timer on your phone or watch once you've removed your trays, you'll never waste a moment and your treatment will stay on track.
4. Remember That It's Only One Year
People who wear traditional braces usually find themselves looking at two years of treatment because the tooth roots and tooth crowns are moved separately. Invisalign patients cut that time in half – the trays shift above and below the gumline at the same time.
Most wearers will have their trays for about a year, but some patients will wear them for even less. This timeline will depend on how well your teeth respond to treatment and how well you adhere to wearing your trays 20 to 22 hours a day.
Find out if you're a good candidate for Invisalign. Schedule a consultation with Dr. Roberts or Dr. de Marsche at Philadelphia Orthodontists.